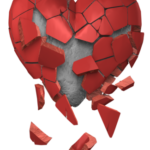 I entered into my second act of life with a heart-breaking realization.
My son wasn't coming home anymore after he graduated from college.
I felt bereft.
I had met my primary purpose in life up to that moment. And, I hadn't prepared myself for life after raising my child. I never really thought about it.
I'd ask myself, What now? What am I supposed do next?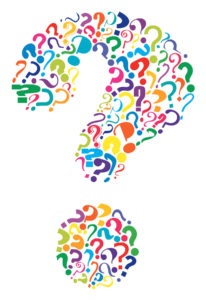 Accompanying my incessant questions were two songs:
"What's It All About, Alfie?" sung by Dionne Warrick
"Is that all there is?" sung by Peggy Lee
I don't know if the lyrics to those songs had anything to do with my situation, but the questions did.
I felt let down. I felt like I was the butt of a bad joke. Was I so naive to believe that I'd have a fulfilling life just because I successfully raised my child?
There had to be more.
Because there was more life waiting for me on the "other side". I had at least 40+ more years to go! (My mom's side of the family lived well into their 90's and 100's. We joked that our family was filled with of "century plants".)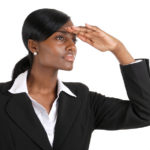 After much searching to figure out what I wanted to do with the rest of my life, I discovered my Quest.
I realized that my second act was my second chance to finally go for one of my long-lost dreams I had put on hold. I didn't want to succumb to the cultural group-think that says a woman's life is over when she turns fifty, sixty or seventy.
I also felt there were other women like me who wanted to say,
"Screw you! I'm gonna live the rest of my life to the fullest. I want to have the most awesome adventure I can. I want to experience my second act on my terms while making my dream come true."
Out of my search, I also found a name that perfectly described us. (I hate the terms "senior citizen", "elderly women", "mature women", etc.)
We are "Prime Time Women"!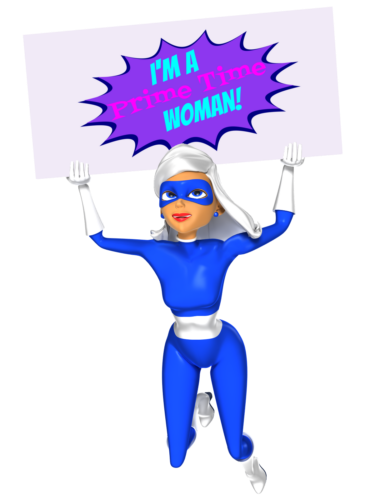 We're in our prime after 50. Our nurturing duties are over. Our kids have left the nest (or about to). Our spouses have retired (or about to). We're older and wiser. We're healthier than any generation before us. And we have the capabilities, energy and the time to go for our "gold".
Except for a 5 year stint in corporate America at the beginning of my career, I've been an entrepreneur. For more than 30 years. Most of my lady friends are entrepreneurs. My business expertise was entrepreneurship success. So, I wondered how I could use my talents, knowledge and expertise in a life-style business I wanted to create in my second act.
While pondering prime time women and entrepreneurship, the two ideas glommed together. My second act was gonna be about and for "Prime Time Womenpreneurs"!
That's when my Quest was born: to start a "movement" for Prime Time Womenpreneurs.
Because, most women aren't well prepared for their "second act" – their life after 50. Financially. Mentally. Emotionally. Their well-being and security. (Like me – I wasn't prepared emotionally for this new phase of my life.)
My quest? It's to help Prime Time Womenpreneurs design and live a bodacious, fun, joyful, financially secure second act.
I picked "bodacious" for two very specific reasons.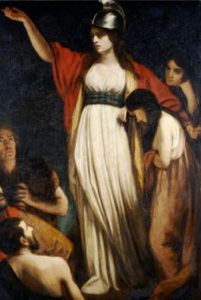 1. It's definition (how I define it):
Bodacious is a combination of bold and audacious. To be
bodacious is to be impressive, awesome, brave in action,
gutsy, remarkable, wondrous, fantastic, and fabulous.
2. It's origins:
Bodacious is derived from the Welsh name Boudica.
Boudica was a Celtic tribe Queen who fought the
Romans in 60 AD in a revolt that pushed back the
Roman empire to London.
Boudica's name derives from the Proto-Celtic feminine
adjective meaning "victorious".
Bodacious describes how we can live our second act – a new life phase – to its utmost! Our second half of life shouldn't be a safe trip to the grave, lookin' good.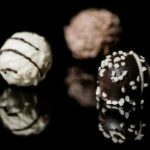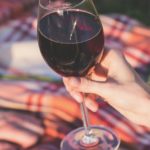 Rather it should be one hell of a ride … with a wine glass in one hand and a Godiva chocolate in the other …   hootin' and hollerin' …
"that sure was one glorious, bodacious adventure!"
Then we, too, would be victorious.
Come join me.
Make it your quest to create and live a bodacious second act. We don't have all the time in the world anymore. So, we must make the most of our lives now.
Not sure how to get started?
Go here to get my free Life Satisfaction Assessment Quiz.
It's one of the first steps you can take towards designing a bodacious and fun second act!