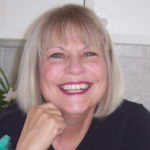 … (continued from the HOME page)
Pioneer
Trailblazer.
Adventurer.
Expander.
Instigator.
Encourager.
Independent.
Courageous.
Intelligent.
Imaginative.
Innovator.
Fabulous cook.
Loving and caring.
The"bestest" mother in the whole world.
All these words describe my mom.
I would like to tell you about how my mother was a "pioneer".
The word pioneer can be a verb, a noun and an adjective.  All three versions describe my mom to a "t".  As a verb, pioneer means to be the first to prepare a way; to guide. As a noun, a pioneer is one who is first or among the earliest in any field. Pioneer as an adjective is "being" the earliest or first of a particular kind.
My Mom, known to her friends as "Mary B" was born in 1928 and into a world of many firsts.
Amelia Earhart was the first woman to fly across the Atlantic Ocean.
Scotch tape is introduced.
Sliced bread is sold for the first time.
George Eastman shows the first color motion pictures.
Fleming discovers penicillin.
Schick patents the first electric razor.
Throughout Mary B's life, there were other firsts – here are just a few we all take for granted today:
Air conditioning
Ballpoint pens and bikinis
The first computer
Credit cards
DNA was discovered
First man and woman in space
US lands a man on the moon
Personal computers
Cell phones
The Internet
My mom was a pioneer in her own right. Newly married, she traveled cross country from Colorado to New York to start her new life. My dad was a mechanical engineer and we moved from plant to plant in several eastern states.
We settled in New Jersey after six years. There my mom started her next adventure. My mom didn't finish high school when she married my father. And my father's family held a strong belief that one should have a college education.  So, my mom was driven to complete her schooling.
My mom went for her goal and achieved it far beyond expectations – graduated Magnum Cum Laude and was a Phi Beta Kappa recipient. She was an example for other women who followed – showing them that they could do it too (being married with young children).
Mary B. continued her pioneering and trailblazing by being one of the first women to have a career in Corporate America.  First, she worked for ORC, a well-known market research firm in Princeton, NJ. Her market research background and experience eventually led her to work for one of the oldest and most prestigious advertising agencies in the US – J. Walter Thompson. If you ever saw the show Mad Men, my mom was like the ONE professional woman in the show.
My mom led the way for my sister and me. We knew we were getting our college education no matter what.  And there was no question about what we were going to do afterwards – have a career.  My sister followed my mom's footsteps by starting her career at Sears. I fell in love with accounting and started my career working for a privately held trust bank. We both have my mom's pioneering DNA.
Lastly, my mom was an encourager. An encourager inspires and supports others to go for their dreams.  Mom took it one step further, she encouraged us to go for something even better than what we could see for ourselves.
If it wasn't for my mom, I wouldn't have had the courage to start my own accounting practice after my son was born.  I was offered an opportunity to go out on my own and I wasn't sure I could do it.  But mom told me to go for it… because I had the gumption and the smarts to be very successful.  With her encouraging words replaying in my head, I jumped at my chance and never looked back.
She was my rock and foundation. She was the one person I would turn to when I was unsure.  I knew she would ask the right questions, she would set me straight and I would be off running again.
Even in the end – the last hours of her life, she cheered me on. On that last day, I told her about a new speaking gig I was offered. She said to go for it. To have fun in my life and enjoy every minute of it.
Mom's legacy hasn't ended.
I'm picking up her torch and baton. I've decided that my purpose and vision is to carry on her "work".  She may not have seen what she brought to this world was a mission or a body of work. She was a hero none the less and helped changed a lot of people's lives for the better. I pledge to be a change agent like my mom and, in the memory of my mom, help women go for their gold and be their grandest vision of themselves…
Now, here's the rest of my story.
I started my business over 30 years ago… 6 weeks after my son was born.
Back then, there really weren't any "trusted" daycare centers I could take my son to and then go to work. Besides that issue, I hated my job. I was working in corporate America as an assistant controller for a Fortune 1000 company. I was the highest paid woman in a male dominated manufacturing environment. I think you get the picture.
Before I worked in the manufacturing firm, I worked for one of the world's largest international public accounting firms. I loved it there. Working in many client situations, meeting lots of different people and being challenged intellectually was fabulous.
So why did I leave?
I wanted to work closer to home and not work 10-14 hour days. The commute to some of the client offices could be anywhere from an hour to two hours one way. Did I mention what snow was like in Chicago?
Four miles from home; 15-minute round trip commute; regular work hours were enticing. Plus, I would be making more money.
It took about six months of working at this company for me to realize I made a mistake. And, I kept denying it. Each day I'd make a concerted effort to "like" what I was doing. Each night I dreaded going back the next day.
Then I became pregnant and that changed everything. I knew in my heart of hearts I couldn't go back to work after my maternity leave.
Weeks before my son was born, I toyed with the idea of starting my own accounting practice. I could have the best of both worlds: the excitement and intellectual challenge of public accounting, work close to home and the hours I choose, and make even more money.
Then I hesitated because my "monkey mind" started telling me who was I to think I could start a business. Who would hire me or use my services? What business owners did I know? And on and on.
What happened next was almost unbelievable.
I got a phone call from a partner I worked with at the accounting firm. He wanted to know what I was going to do after my baby was born. I told him I was thinking about starting my own practice. He said let me take you to lunch … we need to talk.
During lunch, I could hardly believe my ears. Tom was offering a way for me to start my own practice. When I worked at KPMG, I worked in the "small business department". Tom said he needed someone who could act as a part-time CFO for some of the lower-middle market clients. Since I knew the KPMG way, I could prepare all the necessary financials and workpapers for the clients' audits. This service would save the client money and help KMPG conduct the audits more efficiently.
It was a win-win situation for everyone.
I said yes on the spot. And the rest was history.
My business grew year to year. It got to the point that I needed to hire someone to help me with all the work I had. My husband at the time was also an accountant. He was commuting to south side of Chicago every day (60 miles one way). And, he was helping me nights and weekends. It dawned on us that he should quit his job and work with me full time. We never looked back.
We worked from home. We were with our son. When we had appointments, our neighbor watched him. We built a new house to fit our office needs. We had the best lifestyle.
Until …. "it" hit the fan. Not quite sure how or why. Just did. My marriage was caput. My dreams shattered.
I was a single mom. I had a mortgage on a new house. I had a business to run. I was devastated. I wasn't sure I'd be able to handle it all.
Then, serendipity came knocking at my door once again. My mother asked if I wanted move back to Colorado with her. (We both are native Coloradoans.) I said sure, why not? Perhaps this was the new beginning I was looking for.
The new beginning wasn't hunky dory, though. I was paying a mortgage on a house I didn't live in. I couldn't sell my house for over a year and then sold it for less than what the remaining mortgage balance was. I was living in my parents' basement. (It was finished of course.) I just couldn't afford a mortgage and rent. (My parents were great in helping me through this, by the way.) I was raising my son without child support. And, I was trying to keep my Illinois clients via long distance fax and FedEx while working on attracting new clients in Colorado.
There were many a day I cried. The mortgage payment looming without enough funds in the bank to pay it. Or, hoping my son wouldn't outgrow his shoes too fast. Wondering when I would receive a client's check to get me through the week. It was a harrowing time.
I was at my wits end.
I was on the edge of the abyss, desperate not to fall in. It took all I had to allow myself to dream one tiny dream.
I had nothing to lose and everything to gain.
With each passing day, I gained strength and hope. Little green shoots of different possibilities began sprouting. I started feeling almost human again. Out of my despair came a renewed me and a renewed life.
The result?
My practice grew. I had a "real" office. I had a support staff. My son was doing well. I remarried. And, my husband and I were building a new dream home.
Then "it" happened again.
In the middle of tax season, February 25th to be exact, I received a phone call from a stranger in Florida. The person on the other end of the line told me that my father had died. It was all I could do to stay standing.
A gut-wrenching sense of loss struck me to my core. It was only a few hours earlier that I was thinking I needed to visit my father during spring break … for it had been several years since I had seen him last.
At that paralyzing moment, I viscerally understood NEVER.
IF ONLY I had taken the time to visit my father …
Somehow, I got through tax season while handling my father's estate, shipping his papers back to Colorado and selling his house in New Jersey. I was numb. I managed by just putting one foot in front of the other, hoping what "they said" that time does heal was true.
Eventually the pain subsided little by little. Relief grew from seconds, to minutes, to hours. Now, days and years. But, my heart still aches. I miss my dad.
In the ensuing months after my dad's death, I realized that I had a wake-up call. Even though I loved accounting, my business was taking over my life. I wasn't living my life as I dreamt 16 years earlier when my son was born. I was sacrificing more than I realized.
I thought I was controlling my time. I wasn't. Work was taking precedence. I was stressed out. I wasn't enjoying my work. More rules and regulations from the Feds and the IRS made it harder to work with my clients. My clients were stressed. The economy was in the pits from the Dot Com bubble.
You know the drill.
I didn't have time to for the small pleasures in life.
Finally, I decided I didn't want to experience "if only" again … My mother's health wasn't the greatest. My son was getting closer to leaving the nest. My husband wanted to travel more.
I knew things needed to change but I wasn't quite sure how.
First I tried going into partnership with another accountant in my town. That turned out to be a total disaster. (Another story for another time.) I ended up taking my accounting practice back and moving into my home office until I figured out what to do next.
I was soon sucked in again but at least I was working at home. I was still unhappy. I felt the pressure of time slipping away. The thought of "if only" was ever present in my mind. I knew I needed to quit my business. Yet I wasn't sure what I was going to do next.
I plodded. I waited. I journaled.
I did quit. The rusty nail was hurting too much! I was sick and tired of being sick and tired. I finally knew it was time as I walked into the tax seminar in December 2001. That day was the day.
Then Serendipity entered my life once again. Through the back door.
I was in a coaching program.  One of my lessons was to write a vision letter for my goals in my business.
Now between you and me, I hate goal setting! I avoided it like the plague. Yeah, I know as an accountant and business consultant I should LOVE goal setting. Well, most of the time goal setting was a boring exercise. The process was a set-up for failure. Most of my clients tossed them out the window after a few months. And, I admit, I did too. There was nothing compelling about them. Nothing to excite one into action. Goals were more like "shoulds" rather than "wows".
However, this vision letter process was sneaky. It was based on the results of figuring out what you would like your life to look like a year later. I overcame my skepticism and jumped into the exercise with both feet. What came out on the other end was a huge surprise. Things like being coach, starting an Internet business, taking martial arts again and owning a BMW. (All of which have come true as of today!)
I AM LIVING MY DREAM
My dream may not sound exciting to everyone. It's my dream.
At first I thought I wanted fame and fortune, have hundreds of millions of dollars in sales in my company, traveling all over the world, etc. Then I came face to face with what I truly wanted.
What did I truly want?
I wanted a nice, comfortable, financially free life. Close family and friends. Success and happiness for my son. Fun with my husband. Being with my mother every day. My sister nearby. Live in a small community surrounded by beauty. (I don't think there are many places that can beat the Rockies as the ever-present scene from almost every window in my house!) Live in my dream home. Drive a nice car (I love my 325xi BMW). Travel all around Colorado. Have a thriving, profitable, fun business that fits in with my lifestyle. Work with fabulous clients who are adoring fans. Be a big fish in a small pond. Be an authority in my niche. Be well known on the Internet in my niche… so I can help as many women as I can to have the same results I've had and live their most wondrous life (and of course, have a fabulous lifestyle business).
All of this is still my reality except … my mom is no longer here and my husband has Alzheimer's.
I've taken time to mourn my mom and, in essence, "losing" my husband.
Now, I'm more than ready to lead the way … to continue the pioneering path that my mom started. To be a trailblazer for Prime Time Women-preneurs.  Just like my mother was born into "firsts", we Prime Time Women-preneurs are creating new "firsts" for our generation and the generations of women behind us.  We are the healthiest, wealthiest, most influential and most active and independent generation of women in history.
As Prime Time women, we're entering a stage of life free from old responsibilities and one that offers us an opportunity to embrace new adventures.
What does this mean when you "trail blaze" with me?
You'll read about actual experiences not just theory.  You'll perhaps learn something from what I've experienced and hopefully avoid some of the blind alleys I journeyed down and back.  Or you may gain a new perspective from my down-to-earth, practical, no frills, amusing reflections. And, you'll have access to strategies, tips and resources to help you create an awesome, bodacious, well-lived second act.
Life is like being in a gigantic amusement park.  We're here to have fun.  So, come along on a ride with me.
Do you like roller coasters?
Tally ho for now,